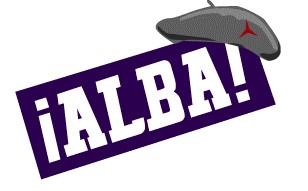 Biography
Dean, Harold Francis
b. October 17, 1914, Hamilton, Franklin County, Ohio; Father John Deann (1890-1922), mother Gertrude Mary Leonard (1893-1993); Single; Seaman; CP November 1935 (YCL 1935); Received Passport# 29437, San Francisco series, on June 11, 1937 which lists his address as 607 Montgomery, San Francisco, California, and 2311 Highland Avenue, Norwood, California; Sailed June 25, 1937 aboard the
Ausonia
; Arrived in Spain via Massanet on July 11, 1937; Served with the XV BDE, Lincoln-Washington BN, MG Co., October 9-November 30, 1937; OTS December 2-24, 1937; Assigned to 4th Artillery Group, 35th Battery December 26, 1937-May 20, 1938; 129th BDE, American Anti-tank Battery May 20, 1938-August 23, 1938; Returned to the US on February 4, 1938 aboard the
President Harding
; Wife Phyllis Claire Jordan (1923-1999), children Harold R. Dean (1943-1990), Janie Dean, and Susan Dean; d. May 29, 1981, Milford, Clermont, Ohio, buried in Graceland Memorial Gardens.
---
Siblings: brothers Earl A. Dean (1913-1941); Julius Raphael Dan (1918-2013), Leonard J. Dean (1921-2003), Ralph J. Schwartz (1925-?), sisters Magdalaine M. Dean (1912- 1962), Alberta L. Schwartz (1929-?), and Margaret Dean.
---
Source: Sail; Scope of Soviet Activity; Cadre; Figueres List; ALBA 284 Harold Francis Dean Papers; L-W Tree, Ancestry; Find-a-Grave #124566720.