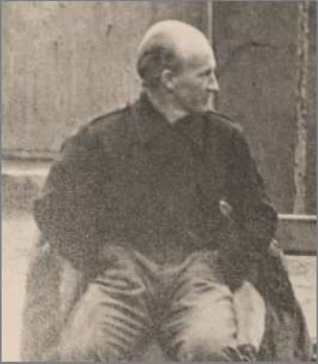 Biography
Dahl, Harold
(Evans; "Whitey"); b. June 29, 1909, Sidney, Illinois (Ontario, Canada); Pilot; POW; Attended Columbia University; Married; Pilot; Travelled to Spain on a Spanish passport; Arrived in Spain on December 28, 1936; Served with the Republican Airforce; Pilot in La Calle Squadron; Shot down and captured July 12, 1937; Freed February 22, 1940; Returned to the US on March 17, 1940 aboard the
Exira
; WWII pilot in the Royal Canadian Air Force (RCAF) as a commissioned officer; d. February 14, 1956, Belleville, Canada, Airplane accident; Buried in Belleville Cemetery, Belleville, Ontario, Canada; Wife Eleanor Roblin Bone Dahl.
---
Source: Scope of Soviet Activity; USSDA 2:0481, 53:0521-0693; POW; Find-a-Grave# 68881716. Code A
---
Photograph: 
Dahl in a Nationalist prison.