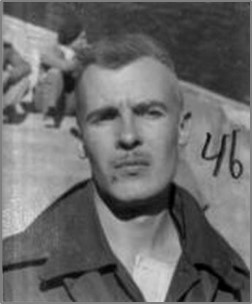 Biography
Stone, Harold Wilhelm. b. October 12, 1915, Bismark, Nebraska; Finnish American (?); Single; Truck Driver; CP 1930 and YCL 1930, unit org.; Received Passport# 366329 on February 9, 1937 which listed his address as 309 Bryant Avenue North, Minneapolis, Minnesota (route 4, Box 28, Moneaga, Minnesota); Sailed February 17, 1937 aboard the President Roosevelt; Arrived in Spain on March 7, 1937; Served with the 1st Regiment de Tren; 15th Army Corps Transport and Medical; Rank Soldado; Served at Brunete, Teruel, Retreats, and the Ebro Offensive; WIA September 21, 1938; Returned to the US on December 15, 1938 aboard the Paris; d. October 19, 1987, buried in Hillcrest Memorial Park Cemetery; Wife Genevieve Anne Stone.
---
Sources: Sail; Scope of Soviet Activity; Cadre; Americans; RGASPI; Find-a-Grave# 146985054; MPE.
---
Photograph: Harold Stone in Spain, RGASPI Fond 545, Opis 6, Delo 995; and Veterans of the Abraham Lincoln Brigade Photograph Collection; ALBA Photo 15; Series I Photographs 1930s-1990s, Box 3, Folder 40. Tamiment Library/Robert F. Wagner Labor Archives. Elmer Holmes Bobst Library, 70 Washington Square South, New York, NY 10012, New York University Libraries.