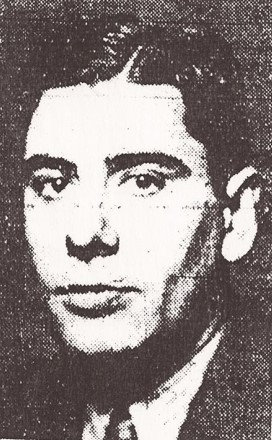 Biography
k-Gale, Harry Edward b. August 21, 1905, Louisville, Kentucky; Single; Party Organizer; CP March 1935 and Spanish CP; Domicile 212 Franklin Street, Trenton, New Jersey; Served with the XV BDE, British BN; Later Albaceate Auto Park, Assistant to the Administrator and worked for SIM; Truck Driver; Rank Cabo. KIA April 1938 Gandesa, during the Retreats.
---
Sources: XV BDE; RGASPI; "Trenton Man Tells of Facing War Peril for 15 Cents a Day," Trenton Times (NJ), October 21, 1937. Code A
---
Photograph: Harry Gale. Photograph Trenton Times.