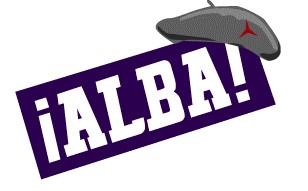 Biography
k-Wilkes, Harry Oscar b. July 1, 1902; AMB; Divorced; Pharmacist; CP 1932; Received Passport# 481882 on October 23, 1937 which listed his address as 229 West 20th Street, NYC; Arrived in Spain January 29, 1937 with first AMB unit; Served with the Medical Services; Served as Responsible for the pharmacy at Villa Paz from February 1937; Returned to the US on September 24, 1937 aboard the De Grasse,  returned to Spain in November 1937; December 18, 1937 was transferred to Benicasim; Attached to the XIV BDE, 45th Division January 8, 1938; Rank Teniente; Served at Jarama, Pozoblanco, Teruel, and Aragon; Noted in two spots as having deserted during the Aragon; Was Executed for Black Market dealings; His family was told that he was killed in action.
---
Sources: Scope of Soviet Activity; RGASPI Fond 545, Opis 6, Delo 1014, ll. 13-15 (includes a letter from Wilkes); USSDA 2:1047, 61:0881; ALBA 214 Harry Wilkes Papers.
---
Biography: Harry Wilkes (1902-1938) served as a pharmacist for the American Medical Bureau to Aid Spanish Democracy. Prior to participating in the Spanish Civil War, Wilkes was on staff at Metropolitan Hospital in New York. Wilkes was a member of the first American unit that disembarked for Spain on January 16, 1937 aboard the liner Paris. He helped set up the first American hospital in Romeral in February 1937. In October 1937, Wilkes returned to the U.S. for six weeks on personal business. Upon his return he also bought supplies for the American Medical Bureau, and he engaged in a speaking tour to report conditions in Spain. Wilkes spent November and December of 1937 at a station on the Mediterranean coast. In January 1938, he served as chief pharmacist on a front just north of Madrid in the Guadarrama Mountains. Though Wilkes had reported to his family in April that he would return to the U.S. around July 4, 1938, Wilkes never made it home. After inquiring about the whereabouts of their son with the American Consulate in Spain and the U.S. Department of State, the Wilkes family learned that Harry Wilkes was killed on the Lavantine Front near Valencia on June 20. He was with the 14th Brigade of the International Brigades. Dr. Sidney Vogel in Barcelona sent the news in July 1938 to the American Medical Bureau to Aid Spanish Democracy that "Wilkes died a heroic death on the front while fulfilling his duties in defense of liberty and the Republic of Spain." It was many more months before the Wilkes family received specific information on the death of their son, finally learning that a sniper killed Harry as he was setting up an outpost on the front lines. This information was later discounted, as records provided evidence that Wilkes was actually executed by Spanish authorities after he supposedly participated in black market schemes, including transactions involving drugs, currency, and fine art. - Courtesy of Tamiment Library, NYU.