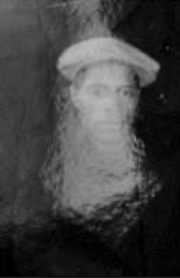 Biography
George, Henry (Vernon Snow); b. July 15, 1906, Alabama; African American; Single; Sign Painter; Workers Alliance, CP 1936 (1934); Received Passport# 436583 on June 9, 1937 which listed his address as 1111 South Street, and 2312 Ellsworth Street, (801 South 9th Street) both Philadelphia, Pennsylvania; Sailed June 19, 1937 aboard the Berengaria; Arrived in Spain via Setcases on July 5, 1937; Trained at Tarazona; Served with the XV BDE, Lincoln-Washington BN, Co. 1 and BN Kitchen from July 19, 1937; November 15, 1937 assigned to NCO school of Communication and Observation as a clerk; February 1938 returned to BDE and worked in Cocina as a cook and kitchen helper; Rank Soldado; Hospitalized for hemorrhoids; Benicasim 1 month and Cambrill 15 days; Served at Quinto, Belchite, The Retreats (Belchite and Caspe), and Ebro Offensive; Returned to the US on December 15, 1938 aboard the Paris; d. August 1978, Philadelphia, Pennsylvania.
---
Sources: Sail; Scope of Soviet Activity; Cadre; Figueres List; Pay; RGASPI Fond 545, Opis 6, Delo 895, ll. 32-35; African Americans; Ancestry L-W. Code A
---
Biography: Henry George was born on July 15, 1906. A sign painter by trade, he lived in Philadelphia and joined the Communist party in 1936. George departed for Spain, aboard the Berengaria, on June 19, 1937. In Spain George was assigned to the Lincoln-Washington Battalion's first company where he served as a cook's assistant. In November 1937, he transferred to the Non-commissioned Officers' Communication and Observation School where he served as a clerk. George rejoined the Brigade during the Retreats. George returned to the United States aboard the Paris on December 15, 1938. George is believed to have died in August 1978.
---
Photograph: Henry George, detail from a group photograph taken aboard the Paris; December 1938.