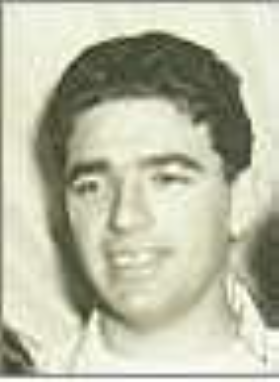 Biography
Giler, Henry (Goodwin, Michael; Gilerowitz; Hewitt); b. December 4, 1916, Brooklyn, New York; POW; Attended City College of New York until expelled in 1934 as a result of protests against Italy; CCC; Single; Party Organizer and Clerk; CP 1935 and YCL 1935 section ed.; Issued a passport on July 2, 1937; Sailed July 7, 1937 aboard the President Roosevelt; Arrived in Spain via Espolla on July 24, 1937; Served with the XV BDE, Mackenzie-Papineau BN in training; Sent as a replacement to the Lincoln-Washington BN; Rank Cabo; Reported MIA Retreats, Belchite; Captured March 1938; Exchanged April 22, 1939; Returned to the US on June 3, 1939 under his real name Henry Gilerowitz aboard the President Harding; WWII US Navy, participated in the Guam, Leyte, Luzon and Okinawa operations; d. July 6, 1987.
---
Sources: Cadre; Figueres List (under Goodwin, Michael); Mac-Paps; XV BDE; BN 58 Retreats (under Goodwin, Michael); RGASPI Fond 545, Opis 6, Delo 549, ll. 107 (fiche); USSDA (under Goodwin, Michael) 2:0591, 54:0979; POW; Harriman; L-W Tree Ancestry. Code A
---
Photograph: Henry Giler 1945, L-W Tree Ancestry.