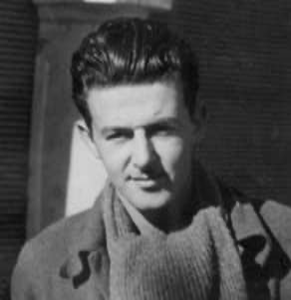 Biography
Rubin, Henry Mortimer
. (Henri, Hank); b. May 21, 1916, Portland, Oregon; Father Benjamin W. Rubin, mother Audre Fannyey Rubin; Attended HS with H. Randall; BS from the University of California, Berkeley; Single; Bacteriologist; YCL May 1937, Writers union, ASU; Received Passport# 29225 on June 7, 1937 which listed his address as 219 South Orange Drive, and 364 South Cloverdale, both Los Angeles, California (435 N. Lucerne Boulevard, Los Angeles, California); Sailed July 7, 1937 aboard the
Queen Mary
; Arrived in Spain via Setcases on July 21, 1937; Trained with the 2nd BN of Instruction and the forming XV BDE, Mackenzie-Papineau BN, Co. 4, Head of MG Squad in training; Contracted Jaundice which caused him to be sent to a hospital on September 29, 1937; Served in Medical Services, transferred March 7, 1938 to Center of Benicasim until April 1938; October 1937 to 35th Division Service Sanitaire, due to his skills as a lab technician; Transferred May 1, 1938 to the 15TH Army Corps Blood Transfusion unit, served until October 16, 1938; Rank Teniente, promoted September 25, 1938; Returned to the US on December 15, 1938 aboard the
Paris
, WWII US Army Air Corps, state side and Pacific, Medical Administrative Service, Rank Lieutenant; d. February 24, 2011, San Francisco, California.
---
Sibling:
sister Audrey Kully.
---
Sources:
Sail; Scope of Soviet Activity; Cadre; Figueres List; Mac-Paps; RGASPI Fond 545, Opis 6, Delo 567, ll. 9 (fiche); Opis 6, Delo 977, ll. 9-22; ALBA 275 Hank Rubin Papers; Harriman, Pacific NW; Jeannette Ferrary, "Hank Rubin: Wind and Food Maven,"
The Volunteer
, Volume 25, No.1, March 2003, p. 8; Hank Rubin,
Spain's Cause Was Mine: A Memoir of an American Medic in the Spanish Civil War
; L-W Tree Ancestry. Code A
---
Photograph:
Hank Rubin in Spain, RGASPI Fond 545, opis 6, Delo 977; and in the lab in Spain, Photograph courtesy Hank Rubin.; Hank Rubin, by Richard Bermack.
---