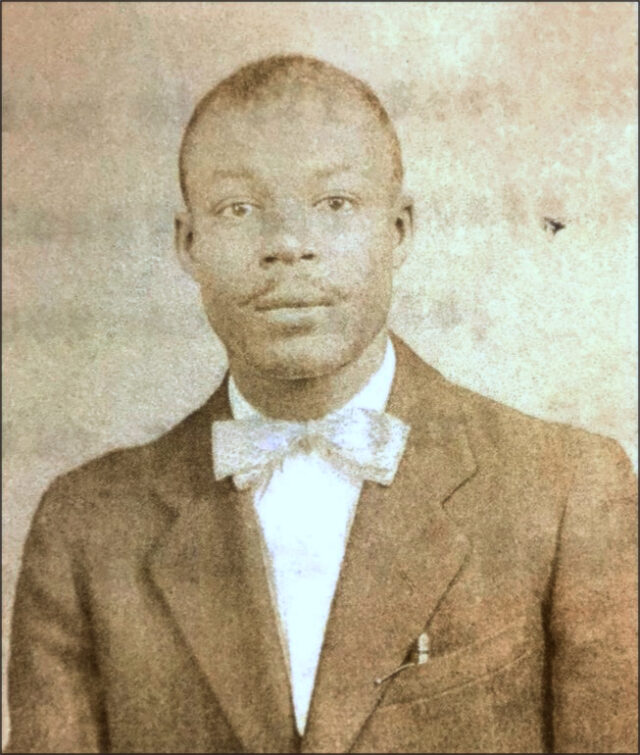 Biography
k-Verdier, Herbert (Verdiere); b. August 1, 1909, Savannah, Georgia; African American; Father William Verdier (c1871-1927), mother Phoebe (Febie) Verdier (c1877-1912); Sent to live with Joseph Major (1875-?) and Martha M. J. Major (1881-?); Prior military service 2 years; Single; Office Worker, Notary Public, and Clerk; CP 1935; Received Passport# 368137 on February 18, 1937 Domicile 206 St. Nicholas Avenue, NYC; Sailed March 10, 1937 aboard the Washington; Arrived in Spain on March 28, 1937; Initially attached to American Training Battalion, wounded a fellow volunteer with a knife, Stated "…he was nervous, because that comrade had blinded him with his pocket lamp." Served five days in jail and was docked 10 days pay; Served with the XIV BDE, Transport or ambulance unit; Killed in action October 1937, Cuesta la Reina reported to American cadres in November; Martha Major contacted the State Department attempting to find Verdier without success, his file notes deceased; Both Mother and brother died of Tuberculosis.
---
Siblings: brother Percy (1902-1916), and sister Ruby (1900-1990).
---
Sources: Scope of Soviet Activity; RGASPI Fond 545, Opis 3, Delo 385, ll. 72, September 1937 list Verdier in XIV BDE, 12th BN, Co. 3; Opis 3, Delo 385, ll. 88, 16 October 1937 notes: "porte feuille trouvé le 16 Oct 1937 photographies et papiers, pas d' argent"; Opis 3, Delo 385, ll. 90 Objects de Comrades Morts, 18 October 1937, notes "remits par le Service Sanitaire 12th BN diverse papers and a pipe; Opis 6, Delo 1006, ll. 14-16, 14 Fiche, 15 Report No. 1026 ks Case Verdiere, Herbert [undated April 24, 1937] "translation of document 16, and 16, Base de las Brigadas Internacionales, Comision Judicial, Rapport no 1026 ks. Cause: Verdiere Herbert, April 24, 1937"; USSDA Passport Application 368137; African Americans. Code A
---
Biography Herbert Verdier was born in 1909. Orphaned by the age of six, Herbert was raised by another family in Savannah, Georgia. Verdier left home at the age of seventeen, spent some time as a seaman and served two years in the military. He joined the Communist Party in 1935. Verdier left for France, aboard the Washington, on March 10, 1937. Verdier was killed in action at Cuesta la Reina in December 1937. ~ Chris Brooks
---
Photograph: Passport Photograph, 1937.