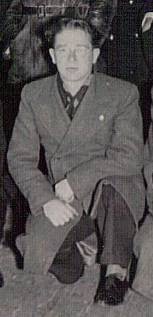 Biography
Hartzman, Jacob
(Krone, Jacob); b. September 19, 1907, Russia, to the US in 1910; Russian American; father Nathan Hartzman; Two years of high school, later took exams at the University of Illinois to received a graduation equivalent of a high school diploma; Single; Clerk and Driver; CP 1935, unit organizer, active in the American League Against War and Fascism and the Unemployment Councils; Domicile 3256 Beach Avenue, Chicago, Illinois; Sailed March 18, 1937 aboard the Normandie ; Arrived in Spain on April 1, 1937; Served as for a month in the Albacete Auto Park as a driver then transferred on May 1, 1937 to Murcia as an ambulance and truck driver; In September 1937 he transferred to Benicasim in the same role; In January 1938 he was assigned to the 45th Division as an ambulance driver; Returned to the US on December 15, 1938 aboard the Paris; WWII was rejected for enlistment due to scar tissue on his lungs. After his draft board changed his rating to a 4-F classification he was able to find work as a Machinist in war industry; Met May Levine, a nurse, in Spain and married her in1946; In 1957 the family moved to Los Angeles, California and he remained active in his labor union and in other progressive activities; d. December 17, 1995, Van Nuys, California Congestive Heart Failure.
---
Siblings: Brother Harry Hartzman, Sisters Sarah and Mary;
---
Sources: Cadre; RGASPI Fond 545, Opis 6, Delo 906, ll. 87-94; L-W Tree Ancestry.
---
Photographs: Jacob Hartzman in Spain, RGASPI Fond 545, Opis 6, Delo 906; and returning aboard the Paris; December 1938.
---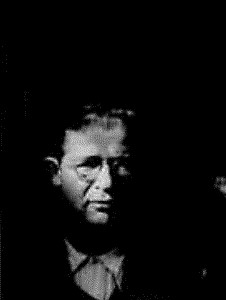 c