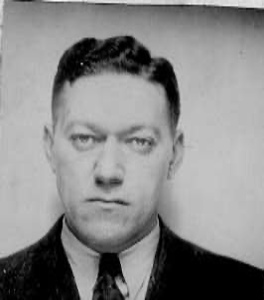 Biography
Sternbach, Jacob Joel. (J. Baxter); b. May 25 (26), 1900 (April 5, 1900), NYC; Jewish; Mother Betty Sternbach (1865-?); Served in the Navy, enlisted in 1918 as an apprentice seaman; Attended Cornell University, 1916-20, Civil Engineering; Married; Civil Engineer; CP December 1928; Domicile 4515 43rd Avenue, Long Island, New York (406 St. John Place, Brooklyn, New York); Arrived in Spain on March 25, 1937; Served with the XIV Brigade, Service Sanitaire, Driver; Inspector General of Engineers, Barcelona; Returned to the US on September 24, 1938 aboard the President Harding; Married fellow veteran Regina Gottlieb (1906-1988) on November 7, 1938 in NYC, by 1940 they were no longer together; d. November 3, 1987, Flushing, Queens, New York, cremated at Fresh Pond Columbarium in Middle Village, New York.
---
Sources: Cadre; RGASPI; USSDA 2:0959, 60:0651; L-W Tree Ancestry; Find-a-Grave #188192869.
---
Photograph:
Jacob J. Sternbach in Spain, RGASPI Fond 545, Opis 6, Delo 994.