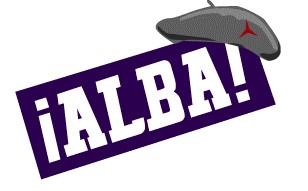 Biography
k-Harris, James
(John); b. 1907; Polish American (?); Possible prior military service in either the US Army or Marines; Seaman; CP; Sailed December 26, 1936 aboard the
Normandie
under his real name; Arrived in Spain on January 6, 1937; Served with the XV BDE, Lincoln BN, first Commander; Relieved due to mental breakdown; Later with XIII "Dombrowski" BDE, BN 1; Rank Captain; Jarama and Funetes de Ebro; Executed for cowardice on October 14, 1937, near Fuentes de Ebro.
Order of the Day October 14, 1937, XIII BDE ATICULO I. – Battalon. falsear informes acerea de las bajas habidas, embriaguez empedernida y negarse a dar cumplimento a la orden de avanee reci lo que equivalo a delito de desercion ante el enemigo, ha sido fusilado en la madruagada de hoy el Capitan Jammes Harris, del 1-°
ARTICLE I. - Battalion. falsify reports "acerea" of casualties, inveterate drunkenness and refusing to comply with the order of "avanee reci "what amounted to crime of desertion to the enemy, has been shot in the morning today Captain James Harris, Co. 1.
---
Sources:
Americans and Canadians Killed in Spain Complete list to November 15, 1937; RGASPI Fond 545, Opis 3, Delo 203, ll. 243 (216), XIII BRIG INTERNACIONAL DIMBROWSKI, ORDEN DEL DIA14 DE OCTOBRE DE 1937; Opis 6, Delo 906, ll. 85-86, George B. [Brodsky] report; Fond 545, Opis 6, Delo 660;