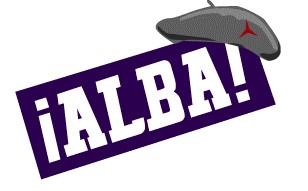 Biography
Demas, Joannou James (ΔΗΜΑΣ, ΙΩΑΝΝΗΣ; born Ioannou; Joannou, Jimis; Demas, Demetris James; Demas, James Joannou; Joannon; James Joannoy; Joannou, Jimis), 29 or 31 years old; b. Isla de Cyprus (Chipre), Emigrated to Egypt in 1920 and later to the US; Cypriot or Greek American; Father Jannis Demas, mother Cleo Demas; No prior military experience; Primary school education; Single; Cook; Spartacus Workers Club, Pan Cyprian Brotherhood; CP 1929 and Spanish CP; Received Passport# 361239 on January 12, 1937 which listed his address as 1926 3rd Avenue, NYC; Sailed January 16, 1937 aboard the Paris; Arrived in Spain on January 28, 1937 (January 26); Served with the XV BDE, Lincoln BN, Co. 2, Section 2, Group 3; Later in BN Estado Mayor, Cocina, as a Cook; Transferred April 1937 to the XII BDE, Georgiacovich BN; Rank Soldado; Served at Jarama, Brunete, and Zaragoza; July 12, 1938 was in the Recuperation Quarters of the International Brigades located at Vall de Vianya; Returned to the US on December 20, 1938 aboard the Ausonia.
---
Sibling: brother Nicholas John Demas.
---
Source: Sail; Scope of Soviet Activity; RGASPI Fond 545, Opis 6, Delo 578, ll. 2-3; Opis 6, Delo 917, ll. 1; Cypriot; Voros-Jarama; Steve Tsermegas and L. Tsirmirakes, No Pasaran. Greek Antifascist Volunteers in Spain, Athens 1987 [Tsermegas indicates killed in action]; L-W Tree Ancestry.