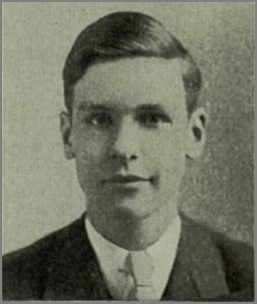 Biography
White, James Leigh
b. November 9, 1914, St Albans, Franklin County, Vermont; AMB; Mother Mary A. White; Graduated from Soldan High School in St. Louis, Missouri and attended Washington University in St Louis from 1931-34; Single (Married Maria Curz Carrocera Lopez in Paris); Journalist; Received Passport# 387921 on April 10, 1937 which listed his address as 351 6th Avenue, NYC; Served with the Medical Services as an Ambulance Driver; Released from the AMB in order to serve as a journalist; Covered the war for both Reuters and the
London Daily Express
; WWII Served as a war correspondent for the Columbia Broadcasting System, covered the war in Yugoslavia and was wounded in the right thigh when a German plane strafed the train he was riding on while covering the Greek Campaign on April 25, 1941; Worked as a journalist for the
Minneapolis Tribune
, became a journalism professor and worked at the University of Connecticut circa 1967; d. May 20, 1968, Storrs, Tolland County, Connecticut; Wife Peggy White.
---
Sources:
Scope of Soviet Activity; USSDA 2:1041, 61:0826. Code A
---
Photographs:
James Leigh White Soldan High School, St Louis Missouri , circa 1932, L-W Tree Ancestry; On the Normandie: (l-r) Rose Wachsman, Dr. Ettleson, Clara Leight, Florence Pike (partially hidden), Mark Strauss, Frederika Martin (assumed; marked as "little ole me"), "Honey", Dr. Rintz, Leigh White, (kneeling) Anne Shuldiner, Dot Fontaine. Frederika Martin Photo 001: photo number 1:1:29:1, Tamiment, etc.
---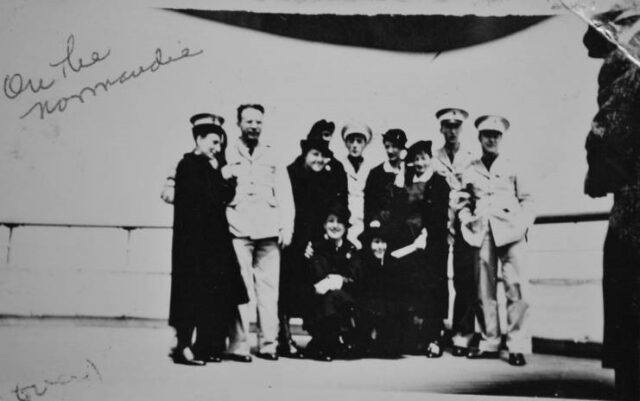 c