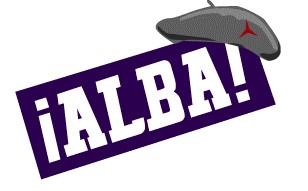 Biography
Hauteniemi, Joe
(Hautainemi, Jouko Kalevi; Hontanieai, Jonas Kolen/Kailin); b. September 13, 1912, Newport, New Hampshire; Finnish American; Parents were immigrants from Finland; Father died when he was 2 1⁄2 and mother died when he was 10-12, lived with parent's relatives; Single; Shoe worker and Driver; YCL, CP 1933; Received Passport# 339210 (369210) on February 24, 1937 which listed his address as 189 High Street, Fitchburg, Massachusetts (319 Elms Street, Fitchburg, Massachusetts); Sailed March 10, 1937 aboard the
Queen Mary
; Arrived in Spain on March 25, 1937; Served with the XIII BDE, Transport, Villanueva de Cordoba; Later with 86th BDE, Sanidad, Ambulance Driver; February 1938 moved to an evacuation group as a Driver for Vich Hospital; Returned to the US on September 21, 1938 aboard the
Ile de France
, address on return 15 W. 26th Street, NYC; Went on a speaking tour around Finnish communities; Married Vieno Sankari in 1940; WWII US Navy, enlisted January 31, 1944, Medical Corps; Worked in a hospital stateside, later to Okinawa, discharged December 11, 1945; Recalled to active duty during the Korean War for 18 months; d. July 30 (31), 1991, buried in Worcester County Memorial Park, Paxton, Worcester County, Massachusetts; His wife was married to Aate Hjalmar Sankari, volunteer who was killed in Spain, Hauteniemi notes that he carried Sankari's body in his ambulance and was the one who informed his wife of her husband's death.
---
Sources:
Sail; Scope of Soviet Activity; Cadre; RGASPI; Finnish; Harriman Oral History Collection, ALBA Video 048, 077, conducted September 3, 1986; Find-a-Grave# 65104746; (obituary)
The Volunteer
, Volume 13, No. 2.; MPE. Code A [need more information to confirm]
---
Joe Hauteniemi Interview
,  ALBA V 48-077, September 3, 1986, Manny Harriman Video Oral History Collection; ALBA VIDEO 048; box number 7; folder number 24; Tamiment Library/Robert F. Wagner Labor Archives, New York University.