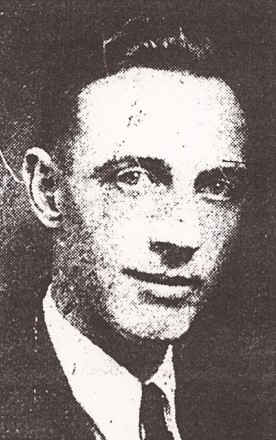 Biography
Raybor, John Harold. (Raybor); b. August 29, 1900, Janesville, Wisconsin; Mother Mary Alice McDermott Raybor; Steeplejack; Received Passport# 431332 on June 2, 1937 which listed his address as 304 South Ingersoll Street, Madison, Wisconsin, and 18 North Division Street, Jamesville, Wisconsin; Sailed June 12, 1937 aboard the Georgic; Arrived in Spain via Espolla on June 26, 1937; Served with the XV BDE, Lincoln-Washington BN, Co. 3 and 24th BN, American Co.; Later transferred to the 35th Anglo-American Anti-Air Anti-Tank Battery attached to the 129th BDE; Served at Quinto, Belchite, Huesca, Fuentes de Ebro, Teruel, and Levante; WIA July 15, 1938, Levante Front, grenade fragments in left arm, hospital Military Base, Clinic No. 7, Callosa de Segura, released July 28, 1938; Returned to the US on February 9, 1939 aboard the President Harding; Worked as a maintenance man; d. March 9, 1956, buried in Forest Hill Cemetery, Madison, Dane County, Wisconsin; Son Robert Charles Raybor.
---
Siblings: brother James William Raybor;
---
Sources: Sail; Scope of Soviet Activity; Figueres List; RGASPI Fond 545, Opis 6, Delo 968, ll. 47-50; Find-a-Grave# 86593268. Code A
---
Photograph: Harry Raybor. Photograph from Janesville Wisconsin Gazette.