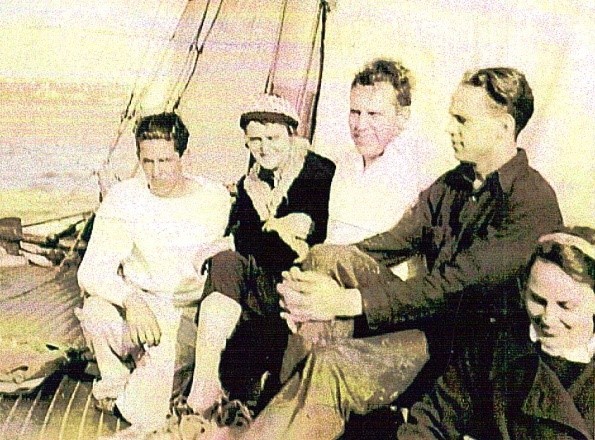 Biography
Clyde, John Paul, Jr.
b. February 12 (10), 1912, Ames, Iowa; Father J. Clyde; No prior military service; Attended the University of Washington; Single; Aircraft mechanic; CP 1934, American League Against Fascism; Received Passport# 494718 on January 25, 1938 which listed his address as 1848 Pine, San Francisco, California, and 42nd Avenue South West, Seattle, Washington; Arrived in Spain via Agullana on February 20, 1937; Served with the XV BDE, Lincoln-Washington BN, Co. 1; Rank Soldado; Reported WIA April 1, 1938, Batea; Returned to the US on August 28, 1938 aboard the
De Grasse
; d. March 1978.
---
Source:
Scope of Soviet Activity; BN 58 Retreats; Figueres List; RGASPI Fond 545, Opis 6, Delo 873, ll. 44-49. Code A RA.
---
Photographs:
John Paul Clyde (second from right). Photograph courtesy Bob Reed; and below and HS Yearbook photo, L-W Tree Ancestry; in hospital RGSPI Fond 545, Opis 6, Delo 873, ll. 44.
---