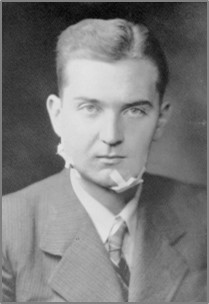 Biography
Trcka, John Russell
(Birth name Trcka, Oswald; Treçka; Trescott; "Johnny Tricks"); b. June 26, 1916, Calumet City, Illinois; Czechoslovakian American; Father John Trcka, Mother Josephine Hareznik Trcka; Graduated from Hammond Technical High School 1935, Hammond, Indiana and attended Purdue University; No prior military service; Single; Engineering Student; CP 1936; Received Passport# 4748 Chicago series on January 18, 1937 which listed his address as 6124 Willard Avenue, Hammond, Indiana, and Chicago, Illinois; Sailed January 20, 1937 aboard the
Berengaria
; Served with the XV BDE, Lincoln BN, MG Co., Section 2, Group 2, Group Leader; Served at Jarama and Brunete; WIA July 1937 at Brunete (possibly later in August 1937), bullet passed through his jaw; Repatriated medical; Returned to the US on October 14, 1937 aboard the
Normandie
; Participated in the First VALB convention in Washington, DC in February 1938; d. March 16, 1988, Los Angeles, California, buried in Oakdale Mortuary-Cemetery, Glendora, California.
---
Sibling:
sister Milady Trcka.
---
Sources:
Sail; Scope of Soviet Activity; Lincoln; RGASPI Fond 545, Opis 6, Delo 164, ll. 61-62; Opis 6, Delo 849, ll 27, List of American Comrades that have been Repatriated as per October 15 1937; Opis 6, Delo 1004, ll. 7-8 (under Trecka); L-W Tree Ancestry. Code A
---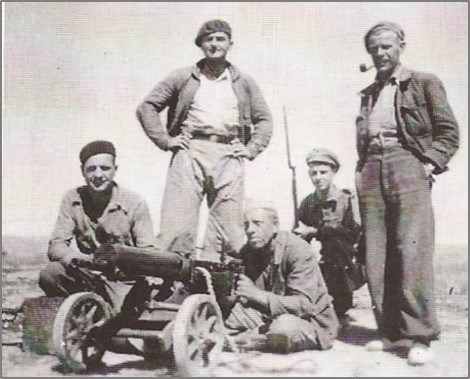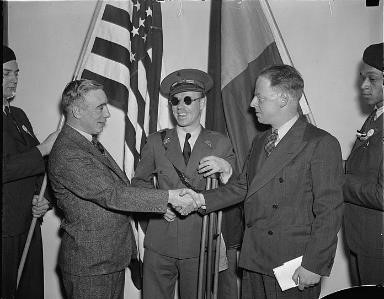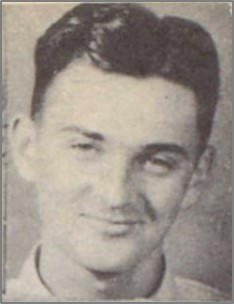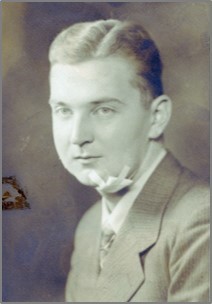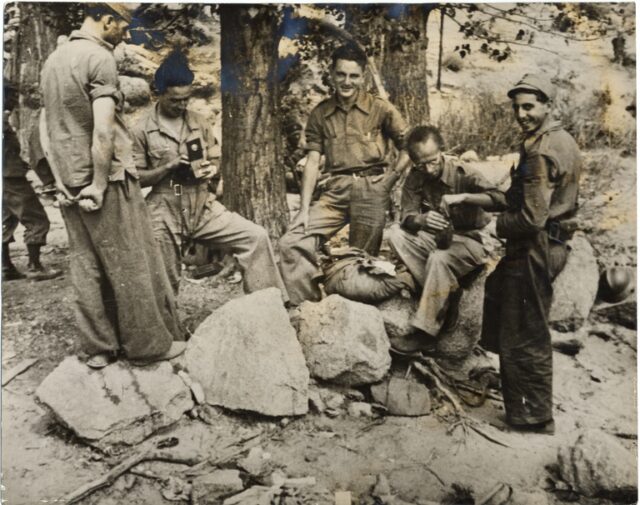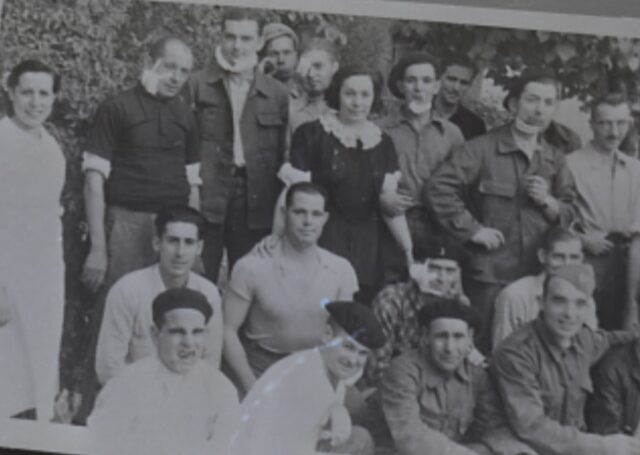 ---
Photograph(s):
John Trcka and his Machine gun crew just before Jarama, Trcka standing left and Mel Anderson kneeling left;
First National Conference of the Veterans of the Abraham Lincoln Brigade, Washington, DC, February 12, 1938, From Left to Right John R. Trcka, Francis J. Gorman, President of the United Textile Workers of America; Robert Raven, Paul Burns and Sterling Rochester, Wiki Commons; Hammond Technical HS yearbook 1935.
John Trcka. Two photographs from Veterans of the Abraham Lincoln Brigade Photograph Collection; ALBA Photo 15; Series I Photographs 1930s-1990s, Box 3, Folder 59. Tamiment Library/Robert F. Wagner Labor Archives. Elmer Holmes Bobst Library, 70 Washington Square South, New York, NY 10012, New York University Libraries;
July 1937 at Brunette, John Trcka and Mel Anderson machine gun crew.
Fredericka Martin Photograph Collection Box 5 Folder 30 John Trcka among fellow ALB patients.