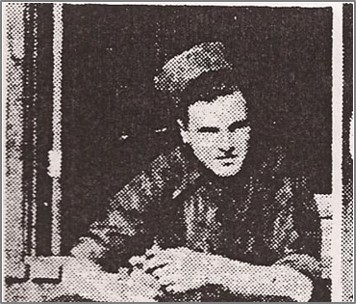 Biography
k-Leighton, John Stuart. b. July 29, 1916, Seattle, Washington; Father Fred Mark Leighton (1876-1951), mother Edythe M. V. Courchene (1890-1980); High School education; Single; Seaman; No party affiliation; Received Passport# 29178 , San Francisco series, on June 7, 1937 which listed his address as 697 Montgomery Street, San Francisco, California; Sailed June 16, 1937 aboard the Aquitania; Arrived in Spain via Espolla on June 28, 1937; Served with the XV BDE, Mackenzie-Papineau Battalion, Lincoln-Washington BN; Rank Soldado: Reported MIA April 1938, Batea, during the Retreats.
---
Siblings: brothers Chester A. Leighton (1915-1981), Charles W. Leighton (1918-?), Thomas Leighton (1923-2010), Billy Leighton (1925-1925), sisters Edith M. A. Leighton (21920-?), Junita Alfreda Leighton [twin] (1920-2013), Jacqueline Ellen Leighton [twin] (1920-2008), Doris C. Leighton (1930-?).
---
Sources: Scope of Soviet Activity; BN 58 Retreats; Figueres List; Mac-Paps; Pacific NW. Code A
---
Photograph: John Leighton. Photograph Seattle Times.