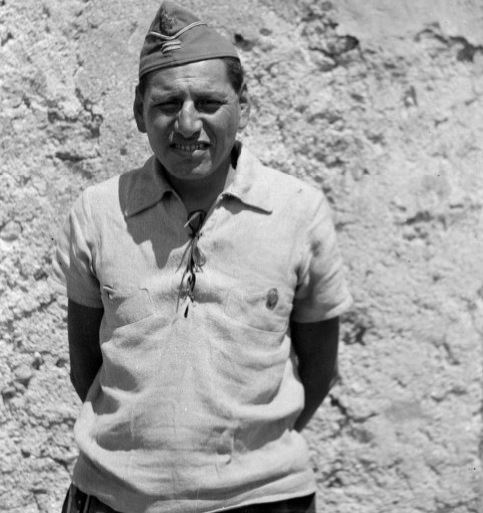 Biography
Dhaga, Dr. Jose (Daga Venero, Jose); b. March 3 (6), 1898, Lima, Peru; Peruvian; AMB; X-Ray Technician; Domicile US; Sailed aboard the Aquitania; Arrived in Spain on July 10, 1937; Served with the Republican Medical Service, Albacete; Hospital at Huete then with the 35th Division; Later XV BDE, British BN, Plana Mayor with the Medics; WIA August 19, 1938 on Ebro Front recovered in the hospital at Tarrasa; Rank Teniente, promoted September 1937; After the war he was refused re-entry to the US and returned to Peru.
---
Source: RGASPI Fond 545, Opis 6, Delo 629, ll. 1-8.
---
Photograph: Dr. Jose Dhaga, British Battalion, May 1938. The 15th International Brigade Photographic Unit Photograph Collection; ALBA Photo 11; ALBA Photo number 11-0214. Tamiment Library/Robert F. Wagner Labor Archives. Elmer Holmes Bobst Library, 70 Washington Square South, New York, NY 10012, New York University Libraries.