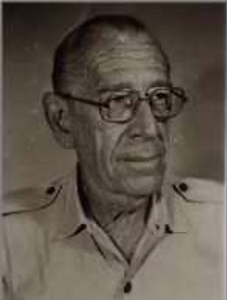 Biography
Sotolongo, José Luis Herrera. (Herrera Sotolongo, José L.); 31 (35) years old; Cuban American; Painter; Julio Mella Club; Anti Fascist; Domicile 102 E 103rd Street, NYC; Arrived in Spain on February 10, 1937; Served with the XV Brigade, Lincoln and Lincoln-Washington Battalion; Rank Commandant; Served at Jarama, Brunete, and the Aragon; Repatriated January 1938; Returned to the US on May 27, 1938 aboard the SS Cuba to Key West from Havana, Cuba; WWII Armed Forces.
---
Sources: Americans; Lincoln; RGASPI Fond 545, Opis 3, Delo 453, ll. 14 List of Irish and Cuban Comrades, June 20, 1937; Opis 6, Delo 601, ll. 113; Grados Militares Alcanzados Por los Cubanos en los Tres Años de Guerra, ABBI; Alfonso Bello and Pérez Díaz; SIDBRINT.
---
Photograph: José L. Herrera Sotolongo, Albacete #167, undated, CEDOBI.