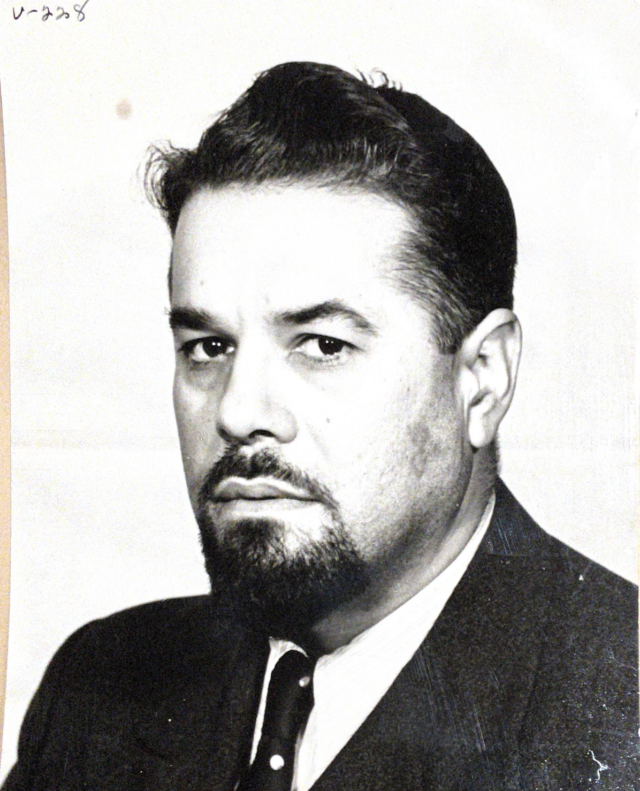 Biography
Truy, Joseph Diaz. (Jose de Consuegra Troy); b. May 9, 1903; Cuba, naturalized citizen January 4, 1921, Kansas; Cuban American; Divorced; Masseur; CP 1937 (No political affiliation); Traveled on a Spanish Passport under Jose de Truy Consuegra; Domicile 1464 W. Grand Boulevard, Detroit, Michigan; Sailed January 19, 1938 aboard the President Roosevelt; Arrived in Spain on February 18, 1938; Served with the XV BDE, Service Sanitaire, then to Lincoln-Washington BN; Served during the Ebro Offensive (Caspe y Ebro); Returned to the US on December 20, 1938 aboard the Ausonia; Civilian with the US Navy Bureau of Yards and Docks, POW died in captivity Fukuoka POW Camp #1 - Kashii (Pine Tree Camp) Kyushu Island 33-130, August 17, 1945; He was listed as a Civilian in BYD in CFNAB Wake, buried in Manila American Cemetery and Memoria, Manila, Philippines.
---
Sources: Sail; Scope of Soviet Activity; RGASPI Opis 6, Delos 1004, ll. 24-27; L-W Tree Ancestry; Find-a-Grave# 56774255. http://mansell.com/search-helps.html Code A1
---
Photograph: Joseph D. Truy. Veterans of the Abraham Lincoln Brigade Photograph Collection; ALBA Photo 15; Series I Photographs 1930s-1990s, Box 3, Folder 60. Tamiment Library/Robert F. Wagner Labor Archives. Elmer Holmes Bobst Library, 70 Washington Square South, New York, NY 10012, New York University Libraries.