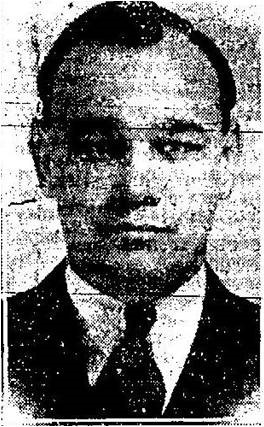 Biography
Grigas, Joseph b. February 15, 1915, Worcester, Massachusetts; Greek American; POW; 2 yrs High School; Prior military service from 1933-35 in the US Army, 14th Infantry, Fort Davis, Panama Canal Zone; Laborer; Received Passport# 497471 on February 10, 1938 which listed his address as 3 Clappo Street, Worcester, Massachusetts; Arrived in Spain via Massanet on March 6, 1938; Served with the XV BDE, Lincoln-Washington BN; Rank Soldado; Reported MIA Retreats; Captured March 10, 1938 or April 5, 1938 Belchite, the Retreats; Exchanged April 22, 1939; Returned to the US on May 6, 1939 aboard the President Harding; WWII May 1940 joined Canadian Army, Royal Canadian Regiment, Company A, Private, Earned the Distinguished Conduct Medal for action July 10, 1943 in vicinity of Pachino Airfield, served in Italy; Later transferred to the US Army; d. March 8, 2005; Late in life he lived on the streets.
---
Sources: Scope of Soviet Activity; BN 58 Retreats; Figueres List; RGASPI; Greek; POW; William Carrick and Bob Steck, "Spanish Vet Found as Canadian War Hero," The Volunteer, Vol 25, No. 1, March 2003, pp. 11, 20; (obituary) The Volunteer, Volume 27, No. 2, June 2005, p. 20. Code A
---
Obituary: Joe Griga was a native of Worcester, Massachusetts. Grigas had served in the U.S. Army in Panama during the early 1930s before embarking for Spain in 1937. When World War II broke out in Europe, he enlisted in the Canadian army in 1940 and was posted to the Royal Canadian Regiment. After training in England, the regiment participated in the Allied invasion of Sicily in 1943. Grigas won the Distinguished Conduct Medal for his role in capturing a coastal artillery battery. This was the second-highest medal in the Canadian army, and only five were awarded in the regiment during the entire war. Grigas died in London, Ontario, Canada, on March 8, 2005.
---
Photograph: Joseph Grigas from photo clipping.