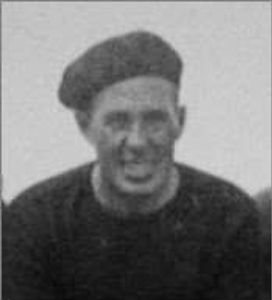 Biography
Sinnott, Joseph Martin. (Joseph S.); b. August 12, 1892, NYC; Jewish; Married; Received Passport# 374461 on March 12, 1937 which listed his address as No. 1 Christopher Street, NYC; Arrived in Spain via Massanet on September 6, 1937; Served in the Estado Mayor, Albacete, Aide to Major Allan Johnson; Returned to the US on July 20, 1938 aboard the Champlain.
---
Sources: Scope of Soviet Activity; Figueres List; RGASPI; L-W Tree Ancestry.
---
Photograph: Joe Sinnott, from a group photograph aboard the returning Champlain.