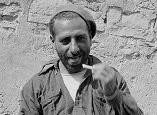 Biography
Sands, Joseph
. (Joseph Anthony Santalucia); b. September 11, 1910, NYC; 8 years education; Single; Seaman and Stevedore; CP 1935 (1933) and Spanish CP [revoked after desertion]; Received Passport# 267865 on February 17, 1937 which listed his address as 7023 13th Street, Brooklyn, New York and 35 Norfolk Street, NYC (35 E. 12 Thorne, NYC); Sailed February 20, 1937 aboard the
Ile de France
; Arrived in Spain on March 2, 1937; Served with the XV Brigade, Washington Battalion, Co. 1, Plana Mayor; Lincoln-Washington Battalion, Co. 1; Last unit (June 1938) Lincoln-Washington Battalion, Co. 3; Rank Soldado; Served at Brunete, Teruel, Segura de los Baños, the Retreats (Reported MIA Mora Nueva), and the Ebro Offensive; WIA August 1938; Returned to the US on December 20, 1938 aboard the
Ausonia
; WWII US Navy, served on AN-60
USS Catclaw
(1943), 
USS Ford County
(LST-772; 1944), 
USS Kearney, 
and
USS Stockton
, mustered out May 1946; d. June 1982, Lake Placid, NY; Spanish CP membership was revoked after he was accused of desertion.
---
Sources:
Sail; Scope of Soviet Activity (under Sends, Joseph); Cadre; Americans; Battalion 58 Retreats; Washington; RGASPI; Pay.
---
Photographs:
Joseph Sands, food truck, Lincoln-Washington, October 1937. The 15th International Brigade Photographic Unit Photograph Collection; ALBA Photo 11; ALBA Photo number 11-0628. Tamiment Library/Robert F. Wagner Labor Archives. Elmer Holmes Bobst Library, 70 Washington Square South, New York, NY 10012, New York University Libraries.
---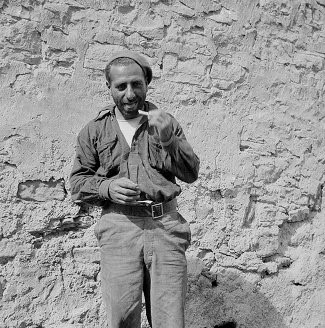 c