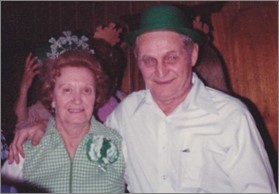 Biography
Wargo, Joseph
b. March 19, 1916, Youngstown, Ohio; Parents Peter Wargo and Ida Morris; Hungarian; 3 years Prior Military Service in the US Army; Single; Miner; YCL 1937 (No political affiliation); Domicile 762 Forrest Street, Karnay, New Jersey; Arrived in Figueras, Spain via Massanet on August 31, 1938; Demanded that he be assured that he would be sent home after 6 months service, was advised that that could not be guaranteed; He signed the following declaration:
Wargo, Joseph, American. Comrade Joseph Wargo has declared to us that in New York the responsible comrade of the organization concerning itself with Spain had told him that he was joining the I. B. for a period of 6 months. On learning now that in coming to Spain a man undertook to remain there for the duration of the war or that a leave could be requested after a period of 14 months, he asks to return immediately to France in order to proceed to his country.
Sent back to France on September 2, 1938; Returned to the US on September 15, 1938 as a workaway aboard the
Washington
; Married Selma Wolf (1915-1989) in 1971; d. July 1995, Parlin, Middlesex County, New Jersey.
---
Sources:
Figueres List; RGASPI Opis 6, Delo 844, ll. 43-47; Delo 1009, ll. 14-16; L-W Tree Ancestry L-W Tree. Code A
---
Photograph:
Joseph Wargo with his wife Selma, undated, L-W Tree Ancestry.