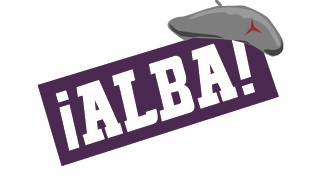 Biography
k-Kelvin, Duane.
(Kelvin Duan); b. 1913, Florida; Seaman in 1936-1937 sailing in the Caribbean and South American ports; Domicile British Columbia; Arrived in Spain via Massanet on September 19, 1937; In Albacete by September 21; Trained with the 2
nd
BN of Instruction at Tarazona; Transferred to XV BDE on November 18, 1937; Served with the XV BDE, Lincoln-Washington BN; Rank Sargento; WIA likely at Teruel, in Benicasim in February 1938; d. May 25, 1938, Buried in Sant Feliu de Guixols Cemetery, Spain. A letter from J. Taylor to Beckie Ewen, Friends Mac-Pap Battalion, dated May 31, 1938 provides information about Kelvin's death.
I am sorry to report that Com. Kelvin Duan died in the hospital a few days ago. I reported his case to you in one of my previous letters to you. He was badly wounded. Lost a leg. He was also in the group that was to return home, but very unfortunately a blood clot set in and he died a few hours after he had set in. While generally speaking I found all of our Canadian comrades in good spirits when I visited them in the hospitals, Com. Kelvan Duan was the most cheerful of all of them. When I saw him last he told me that he had no regrets, he lost his leg for a good cause. His other leg and one of his arms were badly hit by shrapnel, with what was left in him he was determined to carry on the fight, in Spain if he could be of any effective use or back at home. The comrades in the hospital were telling me that whenever pain or other discomfort would get the best of them they would always go to Kelvin Duan, who at all times would cheer them up. Com. Kelvin Duan was a seaman and came to Spain from the Coast.
A later letter from Jack Taylor to Friends Mac-Pap Battalion dated June 17, 1938 noted –
Re Kelvin Duan. It is very likely that he came he from the USA. Check that with the American Friends. But he was born in Canada and lived in Canada. As I already reported to you he was a seaman and he worked on some US boats.
______
Sources:
Figueres List; RGASPI Fond 545, Opis 2, Delo 303, ll. 73; Opis 3, Delo 672, ll. 127, 138; 148, 159; Opis 6, Delo 35, ll. 120; Opis 6, Delo 573, ll. 59, 60, 61, 90, 91, 119; Brigade Roster, February 1938, Lincoln-Washington BN; Momryk; Petrou.