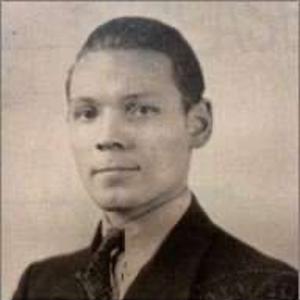 Biography
k-Laukkonen, Lauri Armas. (Laukenen; Laukkanen); b. March 20, 1912, Burnett, Pierce County, Washington; Finnish American; Father Lauri Henrik Laukkonen (1884-?, father was living in Soviet Union-?); Mother Hanna Haarala; Single; Apprentice editorial worker and Writer; CP December 1930 and Spanish CP; Received Passport# 468886 on August 6, 1937 which listed his address as 2326 Longyear Avenue, Marquette, Michigan, and Superior, Michigan; Sailed August 14, 1937 aboard the Champlain; Arrived in Spain via Setcases on August 27, 1937; Served with the XV BDE, Lincoln-Washington BN, attended MG school; Rank Cabo; WIA at Teruel; Reported MIA on April 1, 1938, Gandesa Sector, near Batea, during the Retreats.
---
Sources: Scope of Soviet Activity; BN 58 Retreats; Figueres List; RGASPI; Finnish; Pacific NW; MPE. Code A
---
Photograph: Lauri A. Laukkonen, Passport Photograph, 1937.