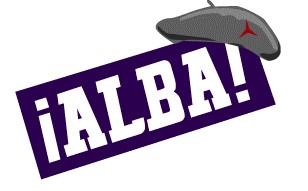 Biography
Foy, Lawrence (Fay; Duval, Laurent), b. March 5, 1909, Montreal, Canada; Canadian; African American; Married; Commercial Designer and Painter; CP 1935; Domicile Harlem, New York; To Spain October 1937; Served with the 35th Division, XV BDE; Returned to the US on February 4, 1939.
---
Sources: Canadian; (Letter) Daily Worker, December 23, 1937, photo; African Americans.
---
Note: Box 2, Folder 23, 177_197042 [List of Names] Moscow Fond 545, Opis 5, Delo 197, ll. 42, Oct. 1938.  This is a page from Folder 197: Album of 15th International Brigade Presented to the American Communist Volunteers of the 15th Brigade by the Communist Party of Spain. On a two page spread entitled Declaration of the American Negro Comrades; eighteen individuals signed the second page.