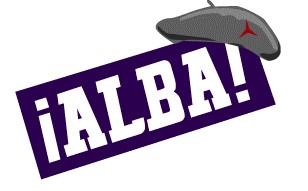 Biography
Peterson, Lloyd John. (Peterson, Jack; Peterson, John Lloyd); b. April 10, 1916, California; Father William Posey Peterson (1872-1967), mother Ruth Virginia Hallmark (1875-1964); Laborer; YCL; Received Passport# 31602, San Francisco series, on September 16, 1937 which listed his address as 662 Griswold Street, San Fernando, California, and Los Angeles, California; Sailed October 9, 1937 aboard the Vollendam; Arrived in Spain via Massanet on October 24, 1937; Served with the XV BDE, Served during the Retreats; Deserted and returned to the US as a workaway on June 18, 1938 aboard the President Roosevelt; Married Virginia Louise McNamara (1922-2005) on December 2, 1941, in Yuma, Arizona, daughter Linda Raye Peterson (1942-2012); d. September 19, 1943, San Bernardino, California, killed when he was hit by a train while working; Buried in Forest Lawn Cemetery, Glendale, California.
---
Sibling: brothers Sylvester C. Peterson (1894-?), Orville Peterson (1903-?), and Marshall Peterson (1914-?) sisters Jettie Lee Peterson (1905-?), Mary R. Peterson (1906-?), Moselle Peterson (1909-?), Gladys Peterson (1912-?), and Jenive L. Peterson (1919-?).
---
Sources: Scope of Soviet Activity; Figueres List; RGASPI; Accident "Brakeman Hit by Train, Dies" The San Bernardino County Sun, Septemeber 20, 1943; L-W Tree Ancestry; Find-a-Grave #85487525.