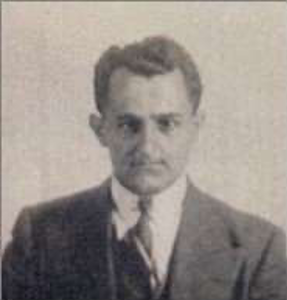 Biography
k-Stoloff, Louis
. b. March 7, 1912 (1910), NYC; Russian American; Jewish; Father Hyman Stoloff (b. 1877, Russia); Education through junior High School; Single; Shipping clerk and Warehouseman; No Political affiliation; Received Passport# 428987 on May 29, 1937 which listed his address as 46 Avenue B, NYC; 27 years old; Arrested on June 20, 1937 when the vessel he was traveling to Spain on, the
Joven Teresa
, was intercepted by the French aviso
Granit
near Port-Vendres; Arrived in Spain via Massanet on June 22, 1937; Served with the XV Brigade, Mackenzie-Papineau Battalion, Transmissions; Later Cocina; Rank Soldado; Killed in action September 1938, Sierra Caballs, Ebro Offensive.
---
Sources:
Cadre; Figueres List; Mac-Pap; Pay; RGASPI; USSDA 2:0966, 60:0769,
Joven Teresa
list from a letter from Jean Massé to Jim Carmody dated November 30, 1988.
---
Photographs:
Louis Stoloff, Passport Photograph, 1937, and ALBA/VALB. Detail from a photo by George Haber.
---