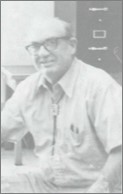 Biography
Estevez Barrena, Manuel (Estivez, Manuel); b. October 15, 1918, Plymouth, California; Spanish American; Father Manuel Sanchez, mother Sergia Barrena; No prior military service; Elementary school education; Student; To Spain in 1932 with his mother, was in Spain when the war broke out; Single; No passport issued; Domicile Spain; Served with the Column Rosal, later with Division D, 60th BDE, 1 BN, Co. 3, from November 1936 to March 1937, Rank Sargento as of June 4, 1937 and Company Commander in Instruction unit; Served at Casa de Campo and first attack on Teruel and Brunete; Transferred to the IB in March 1938 as Interpreter; Attended OTS January 1938; XV BDE, Estado Mayor, Staff Officer adjutant to Chief of Operations, Teniente as of September 8, 1937; Served at Brunete, Quinto, Aragon, and Ebro Offensive; WIA August 24, 1937 at Quinto; Rank Sargento promoted to Teniente in September 1938; Returned to the US on December 20, 1938 aboard the Ausonia; WWII Armed forces; d. April 21, 1991 in Kearney Town, New Jersey; Father and brother living 896 West Street, NYC; His mother was living in fascist territory in Spain.
---
Source: Scope of Soviet Activity; Americans; Pay; RGASPI Fond 545, Opis 6, Delo 886, ll. 70-93; L-W Tree Ancestry. Code A
---
Photograph: Manuel Estevez Barrena post-Spain, Ancestry.