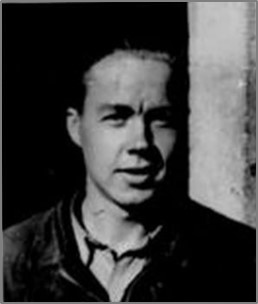 Biography
Mattson, Matti August
. (Matison); b. September 17, 1916, Fitchburg, Massachusetts (May 30, 1915, Boston Massachusetts); Finnish American; Father John O. Mattson (1878-?), mother Lempi Mattson (1886-?); 1 yr. High School; Single; Metal Worker; CP and YCL January 1937 (1931); Received Passport# 369531 (365239) on February 25, 1937 which listed his address as Mt. Elam Road, Fitchburg, Massachusetts; Sailed March 10, 1937 aboard the
Washington
; Arrived in Spain on March 20, 1937; Served with the XV BDE, Lincoln-Washington BN for one week then transferred to XIII BDE intendencia on the Southern Front; XIII BDE Medical during the Brunete Campaign, as an ambulance driver; After Brunete transferred to XV BDE Medical, Ambulance Driver; Returned to the US on December 15, 1938 aboard the
Paris
; WWII US Army, trained as a pilot in Army Air Corps, graduated with his class but was not permitted to fly; Moved to the Army Corps of Engineers, European Theater; Sent to the Pacific as part of the army of occupation in Japan after the close of hostilities; Rank Staff SGT; Wife Mary H. Mattson (1920-2006), son Robert Mattson (1938-?), daughters Mary A. Mattson (1939-?), Joan Willett; d. January 11, 2011, Lake Worth, Florida, cremated; Translated K. E. Heikkinen, ed.,
Meidän Poikamme Espanjassa (Our Boys in Spain)
, Finnish Workers Federation, USA, Inc., 1939.
---
Siblings:
brother Joseph O. Mattson (1914-?).
---
Sources:
Sail; Scope of Soviet Activity; Cadre; RGASPI; Finnish, MPE; Obituary
The Palm Beach Post
, January 14, 2011; L-W Tree Ancestry; Find-a-Grave #78547944. Code A
---
Photograph:
Matti Mattson in Spain, RGASPI Fond 545, Opis 6, Delo 945.; Matti Mattson, April 23, 1999, by Richard Bermack.
---