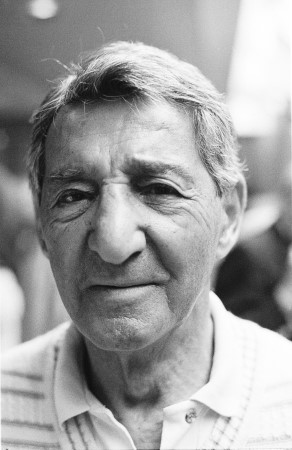 Biography
Shufer, Max. (Rabinowitz, Irving; "Rabbit"); Jewish; POW; Graduated from Morris High School then attended the City College of New York, graduating with a BS, Phi Beta Kappa, also attended MIT and Commonwealth College in Mena, Arkansas; Single; Student; YCL 1935, branch president; Domicile 1113 Grant Avenue, Bronx, New York; Travelled to Spain on a Passport under the name of Irving Rabinowitz; 21 years old; Arrived in Spain via Massanet on July 11, 1937; Attended OTS, then to the XV Brigade, Lincoln-Washington Battalion, MG Co., Section Leader; Rank Cabo; Captured during the Retreats; Exchanged April 22, 1939; Returned to the US on June 23, 1939 aboard the Manhattan; WWII Civilian, employed as a Physicist at the National Bureau of Standards; d. March 31, 2006, Pawling, New York.
---
Sources: Scope of Soviet Activity; Battalion 58 Retreats; Cadre (under Rabinowitz); Figueres List; RGASPI (under Rabinowitz, Irving); Opis 6, Delo 565, ll. 2 (under Rabinowitz); RGASPI Opis 6, Delo 967, ll. 3-4, includes OTS report; Harriman; Jane Shufer, "Engineering Career Derailed: Max Shufer and the FBI," The Volunteer, Volume 23, No. 5, Winter 2001, pp. 9-11; (obituary) "Max Shufer, 91" Province Town Banner, online, L-W Tree Ancestry.
---
Photograph: Max Shufer, April 27, 1997, by Richard Bermack.