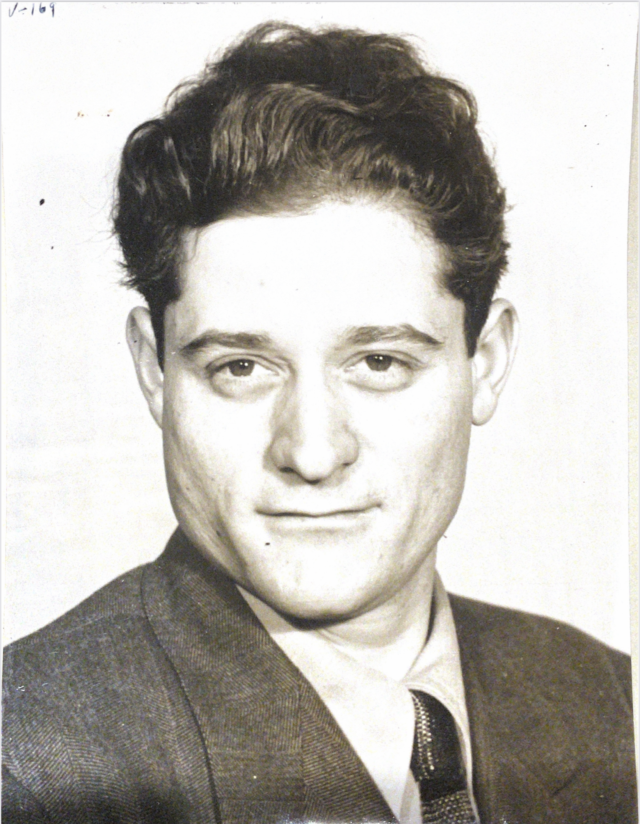 Biography
Provenzano, Mercurio
. (Mike;
Borghi, Patrizio
); b. March 17, 1914, Hallwood, Pennsylvania (Bologna, Italy, then emigrated in 1931 to France and in 1932 to the US); Italian American; Father Armando Borghi (Frank Provenzano), mother Ornella (Fabbri) Borghi (Mary Provenzano nee Bossio); Baker and Mechanic; Anarchist; Received Passport# 369051 on February 25, 1937 which listed his address as 369 East 142nd Street, Bronx, New York; Served with the Garibaldi Brigade, 2nd Battalion; Returned to the US on October 16, 1937 aboard the
De Grasse
; Left Spain and went to the US to buy arms for the CNT; In 1939 he was in France. d. September 21, 1988, Los Angeles, California.
---
Sources:
Scope of Soviet Activity; USSDA 2:0851, 58:0960 (under Borghi, Patrizio);
La Spagna Nel Nostro Cuore
(under Borghi, Patrizio); CPC; RGASPI Fond 545, Opis 6, Delo 526; L-W Tree Ancestry. Code A
---
Photograph:
Mercurio (Mike) Provenzano. Veterans of the Abraham Lincoln Brigade Photograph Collection; ALBA Photo 15; Series I Photographs 1930s-1990s, Box 2, Folder 99. Tamiment Library/Robert F. Wagner Labor Archives. Elmer Holmes Bobst Library, 70 Washington Square South, New York, NY 10012, New York University Libraries.