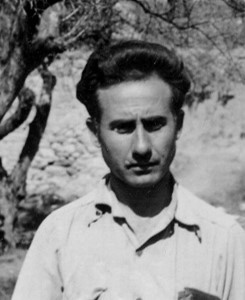 Biography
Athanasiades, Michael
(Anthnasiades; Azanasiadis, Leonodis; Athanasiades, Miguel); b. January 1902, Kazafani (or Bellapais), Kyrenia District Island of Cypress (Turkey), To the US 1920, Naturalized citizen; Greek Cypriot; father George Athanasiades, Mary Athanasiades; Grammar school and 2 years of high school; Single; Short order cook, Elevator Operator, Factory Worker, Seaman, and WPA; CP July 1928, Pasaiprian Club, and Workers Alliance; Spent time in USSR; Received Passport# 365734 on February 5, 1937 which listed his address as 164 West 98th Street, and 502 9th Avenue, both NYC; Arrived in Spain on February 24, 1937; Served with the 86th BDE, 20th BN, WIA April 18, 1937, Peñarroya, Pozoblanco Front; after recovery assigned to work in the rear with the Autopark; Lincoln-Washington BN, MG Co., was with the company in July 1938, last unit XV BDE Deposito, as of September 1938, Rank Soldado; Returned to the US on December 15, 1938 aboard the
Paris
; Some sources state KIA Teruel or MIA March 10, 1938 Belchite, the Retreats; Joe Monks,
With the Reds in Andalusia
, notes: "…the company clerk , an American named Mike Athansiades with a foot shattered by a shell, in spite of the pain, had made it off the hill. Hanson got him and McCoy down through the gap to the road."
---
Source:
Scope of Soviet Activity; Cadre; Americans; Inventory North Americans; BN 58 Retreats; RGASPI Fond 545, Opis 6, Delo 413, ll 42-50; Opis 6, Delo 859, ll. 5; Pay; Cypriot; L-W Tree Ancestry. Code A1
---
Photographs:
Michael Athanasiades, RGASPI Fond 545, Opis 6, Delo 413; and in Lincoln-Washington, April 1938. The 15th International Brigade Photographic Unit Photograph Collection; ALBA Photo 11; ALBA Photo number 11-0169. Tamiment Library/Robert F. Wagner Labor Archives. Elmer Holmes Bobst Library, 70 Washington Square South, New York, NY 10012, New York University Libraries.
---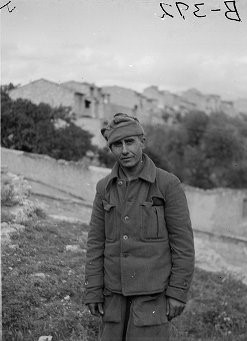 a