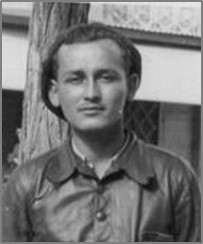 Biography
Estella Jiménez. Miguel Ángel
(Stella; Estela, Angel Miguel); b. May 16, 1913 (alt. 1909 & 1914), San Sebastian, Puerto Rico; Puerto Rican; Father Ramon F. Estella, Mother Carmen Jiménez; Two years of High School; Served in the 65th Infantry for one year beginning in 1930; Single; Writer and Driver; Worked in US Lighthouse, San Juan, Puerto Rico; No Passport issued; Domicile 54 East 105th (106th) Street, New York; CP (Puerto Rico); Sailed August 7, 1937 aboard the
Georgic
; Arrived in Spain via Port Bou on on August 18, 1937; Served with the XV BDE, in the Headquarters of the Lincoln-Washington BN, Mapmaker and Interpreter; Served Fuentes de Ebro, Teruel, Segura de los Baños, and Ebro Offensive; WIA Fuentes de Ebro, shrapnel to stomach, two months in hospital Benicasim; WIA a second time at Teruel; Returned to the US on December 20, 1938 aboard the
Ausonia
, then to Puerto Rico on February 1939 aboard the
Puerto Rico
; WWII US Navy, enlisted January 1942; d. November 28, 1960; Buried in the Long Island National Cemetery, Farmingdale, New York; Spoke English and Spanish.
---
Source:
Scope of Soviet Activity; Figueres List; Mac-Paps; RGASPI Fond 545, Opis 6, Delo 866, ll. 65-68; Opis 6, Delo 894, ll 29-30; Delos 886, 852, 35; José Alejandro Ortiz Carrión and Teresita Torres Rivera,
Voluntarios de la Libertad, Puertorriqueños en Defensa de la República Española 1936-1939
; L-W Tree Ancestry. Code A
---
Photograph:
Miguel A. Estella Veterans of the Abraham Lincoln Brigade Photograph Collection; ALBA Photo 15; Series I Photographs 1930s-1990s, Box 1, Folder 76. Tamiment Library/Robert F. Wagner Labor Archives. Elmer Holmes Bobst Library, 70 Washington Square South, New York, NY 10012, New York University Libraries, and below  in Spain, RA Fond 545, Opis 6, Delo 894.
---