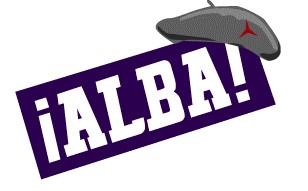 Biography
Sennett, Maurice Reed.
(birth name Maurice Royal Snetzky Sennett; Sinnet); b. March 9, 1913, Chicago, Illinois; Russian American; Jewish; Father David Snetzsky Sennett (1883-1969), mother Sarah Sennett (1884-1946); Married Helen E. Sennett on April 28, 1933, in Chicago, Illinois; Driver; YCL and CP 1931; YCL organizer; Domicile 5256 Prelil? Avenue, Chicago, Illinois; Arrived in Spain on April 2, 1937; Served with the Regiment de Tren; Returned to the US on April 1, 1938 aboard the
Washington
(under the name Snetsky); Divorced Helen E. Sennett on September 25, 1984; Married Dorthy Christie (1915-?) on January 19, 1985; d. March 23, 1994, Desert Hot Springs, Riverside County, California. Brother of William Sennett.
---
Sibling:
brother Sol Snesetzky (1906-?), Leo B. Sennett (1908-1984), William Sennett (1914-2003), Charles Gerald, sister Bessie Sennett (1920-?).
---
Sources:
Cadre (under Sennett, Maurice); Americans; Repatriation List (under Snetski, 3/15/1938, ll. 135) & (3/17/1938, ll. 138); RGASPI Fond 545, Opis 6, Delo 985, ll. 23-30 several letters dealing with repatriation request; (obituary) Bill Sennett, "Morris Sennett,"
The Volunteer
, Volume 17, No. 1, Spring 1995, p. 7. Code A