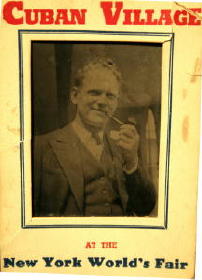 Biography
Wolson, Morton (Morty; Mortimer); b. June 9, 1913, NYC; Russian American; Jewish; Father Joseph Wolson (1886-1955), mother Zina Celniker (1889-?); Married Ruth Wolson (Separated); Clerk (Department Store Employee's Union); CP 1937; Domicile 159 W. 82nd Street, NYC; Sailed aboard the Queen Mary; Arrived in Spain on March 25, 1937; Trained at Madrigueras and Tarazona with the Washington BN; Served with the XV BDE, Washington BN, Co. 2, Section 1; Lincoln-Washington BN, Co. 3; WIA August 24, 1937 at Quinto, discharged from the hospital November 15 and he reported to Tarazona; In Tarazona initially as an instructor then selected for Personnel work as a cadre officer; Rank Alfarez; Served at Jarama, Brunete, and Quinto; Returned to the US on May 24, 1938 aboard the Pennland; WWII US Army Airforce, Rank SGT; Divorced Edna Picow (1914-?) in 1944 in Dade County, Florida; d. January 4, 2003, Laguna Hills, Orange County, California; Wrote short stories for the Pulps under his own name and the pen name Peter Paige.
---
Sources: Cadre; Washington; RGASPI Fond 545, Opis 6, Delo 1015, ll. 44-45; Mysteryfile.com/blog, Email with family. Code A
---
Photograph: Mort Wolson in 1939 at the World's Fair.