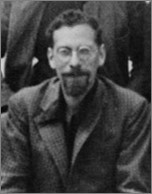 Biography
Ehrenberg, Myron (Aronberg, Myron passport name; Hill, Mike; Arnberg, Myron/Mike); b. July 25, 1907, Boston, Massachusetts; Single; Newspaper reporter and Driver; CP 1935 (1937) unit organizer and Spanish CP; Received Passport# 367827 on February 17, 1937 which listed his address as 317 Summit Avenue, Boston, Massachusetts; Sailed March 10, 1937 aboard the Washington; Arrived in Spain April 2, 1937; Served with the Albacete Auto Park until April 22, 1937 then to Service Sanitaire, Driver auto chir, 86th Brigade, June 1937 Cordoba Front; November 1937 stationed at Villa Paz, March 1938 transferred to Benicasim as a driver; By end of April was attached to Ayuda Medica Extranjera in Barcelona; Returned to the US on July 20, 1938 aboard the Champlain; (return address 317 Summit Avenue, Boston, Massachusetts); d. September 1977, Massachusetts.
---
Source: Sail; Scope of Soviet Activity (under Arnberg); Cadre (under Hill); Inventory North Americans (under Aronberg); RGASPI Fond 545, Opis 6, Delo 910, ll. 26-33 (under Hill, Mike, includes three letter requesting repatriation that provide a history of his service in Spain); The Volunteer; L-W Tree Ancestry. Code A
---
Photograph: Myron Ehrenberg from a group photograph of volunteers returning aboard the Champlain.