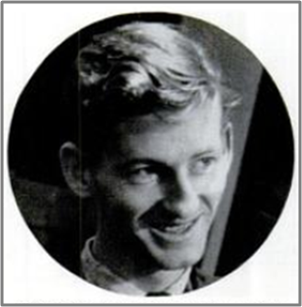 Biography
Berg, Nils Waldemar ("Nels"); b. November 28, 1914; Christiana (Kristanenstadt), Sweden; Swedish American; Single; Machinist and Commercial Artist; CP and YCL 1933; Domicile Bloomfield, Nova Scotia, Canada; Sailed January 28, 1937 aboard the Aquitania; Arrived in Spain on February 11, 1937; Served with the XV BDE, Lincoln BN; Received a severe hand wound that resulted in repatriation; Returned to the US on June 27, 1937 aboard the Lafayette; d. July 6, 1994, Provincetown, Massachusetts; May have gone to Sweden before returning to the US.
---
Source: Cadre; Americans; Inventory North Americans; Canadian; RGASPI Fond 545, Opis 6, Delo 849, ll 19, List of American Comrades that have been Repatriated as per October 15 1937; (obituary) "Nils W. Berg, Restauranteur, 79," New York Times, July 9, 1994.; (obituary) The Volunteer, Volume 16, No. 2, Fall 1994, p. 14.; L-W Tree Ancestry.
---
Photograph: Nils Berg. Life Magazine.