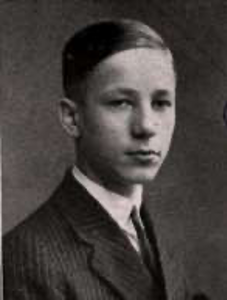 Biography
Rintz, Dr. Norman Charles
. b. April 16, 1906, Philadelphia, Pennsylvania; AMB; father Philip Rintz, mother Elizabeth Rintz; Graduated from college and graduated from Jeffries Medical College, Philadelphia, Pennsylvania; Served in the Army Reserve, 341st Medical Regiment, 1923-1925 and 1927-1936,Rank Medical Lieutenant; Married; Doctor and Surgeon; CP of Spain; Received Passport# 387928 on April 10, 1937 which listed his address as 4627 Howell Street, Philadelphia, Pennsylvania; Sailed April 14, 1937; Arrived in Spain on May 1, 1937; Served with the 86th BDE Belcazar, then to Tarancon and Villa Paz; transferred to 35th Division Hospital at Teruel, and 15 Corps Hospital Military #3 Valls; Served at Southern Front June to Septembr 1937, Levante Front January to December; Rank Capitan; Returned to the US on October 8, 1938 aboard the Washington; d. September 1986, Chevy Chase, Maryland.
---
Sources:
Scope of Soviet Activity; RGASPI Fond 545, Opis 6, Delo 565, ll. 62; Opis 6, Delo 972, ll. 3-10; Opis 6, Delo 977, ll. 42. Code A
---
Photographs:
Norman C. Rintz highschool photograph 1923; Standing Left to Right Rose Wachsman, Dr. Ettleson, Clara Leight, Florence Pike , Mark Strauss, Toby Jensky, Honey Hershkowitz; Dr. Rintz, Leight White; Kneeling Anne Shuldiner, Dorthy Fontaine; ALBA 1:1:29:1.
---