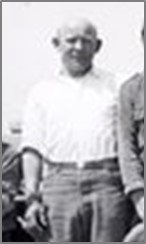 Biography
Duncan, Norman
7 months prior military service; Single; Seaman (NMU); CP 1934; Arrived in Spain on January 6, 1937; Served with the XV BDE, Lincoln BN, MG Co.; Served at Jarama; d. 1970s.
---
Source:
Cadre; Americans; Ross VALB Memorial Tribute December 6, 1970.
---
Photograph:
Norman Duncan (standing second from left) Jarama. Photograph VALB.
---