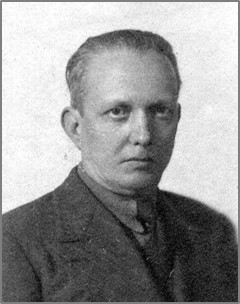 Biography
Odio Perez, Eduardo Tiburcio Valeriano
b. April 14, 1893, Santiago, Cuba; Cuban American; AMB; Father Francisco y Emilia, mother (or wife?) Antonia E. Muñiz; Studied medicine at the National University of Havana and Graduated from the Medical University at Loyola, in Chicago 1917, Medical College of Santiago Cuba; Married, 3 children; Doctor; President Club Mir, Julio Mela Club in NYC, Spanish CP; Domicile 306 East 108th Street, NYC; Sailed January 16, 1937 along with the first AMB group aboard the
Paris
; Arrived in Spain January 28, 1937; Served with the XV BDE, Spanish 24/59th BN; Service Sanitaire, El Romeral, Tarancon, Villa Paz, and Castalejo second to Dr. Barsky; Served as the Director of the American Hospital Castillesa, and Saelices; Rank Captain; Returned to the US on March 29, 1938 aboard the
Normandie
; Arrested and held for deportation, he was freed after 15 days at Ellis Island; Went on a fund raising tour; Returned to Cuba in the 1940s; d. April 1977 in Havana, Cuba; Lived in political exile in Honduras 1930, Guatemala 1932 and US 1935.
---
Sources:
Repatriation List (3/20/1938, ll. 137); RGASPI Fond 545, Opis 6, Delo 598, ll. 6-14; USSDA 852.2221/231; Grados Militares Alcanzados Por los Cubanos en los Tres Años de Guerra, ABBI; Alfonso Bello and Pérez Díaz; Vera Jimenéz; Baumann; Lambe; L-W Tree Ancestry; SIDBRINT.
---
Photographs:
Dr. Eduardo Odio Perez in Spain, Fond 545, Opis 6, Delo 598, and below from CEDOBI.
---