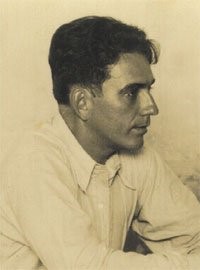 Biography
k-Torriente Brau, Pablo de la. b. December 12, 1901, San Juan, Puerto Rico (Cuba, NYC); Father Félix de la Torriente, Spanish; Mother Graciela Brau Zuzuárregui, Puerto Rican; His family moved to Cuba when he was a child; Attended Havana University; Journalist; Arrived in Spain in September 1936; Served with Militia and 5th Regiment; Later served as Brigade Commissar for the Republican Popular Army 3rd Mixed Brigade commanded by El Campesino; KIA December 1936, Guadarrama (Majadahonda, Madrid).
---
Sources: Ross; Ortiz Carrión and Torres Rivera, Voluntarios de la Libertad, Puertorriqueños en Defensa de la República Española 1936-1939. Code A
---
Photograph: Pablo de la Torriente Brau. Web.