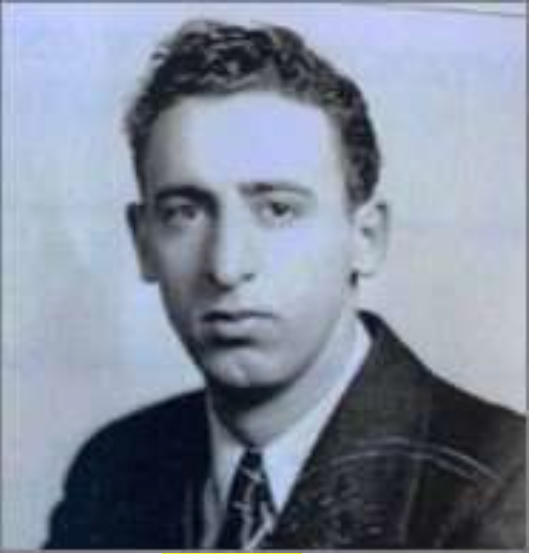 Biography
k-Garofalo, Patrick J.
(Garafalo), b. January 6, 1913, St. Paul, Minnesota; Italian American; Father Marco Raphael Garofalo (1873-1963), mother Mary Estelle Cozzetto Garofalo (1883-1948); Single; Driver and Shoemaker; YCL 1934 and CP 1936; Received Passport# 366382 on February 10, 1937 which listed his address as 245 Goodrich Avenue, St. Paul, Minnesota; Sailed February 17, 1937 aboard the
President Roosevelt
; Arrived in Spain on March 11, 1937; Served with the XV BDE, Transport and Lincoln-Washington BN, Co. 3; Killed in action September 7, 1938, Sierra Caballs, during the Ebro Offensive; Believed captured and executed; USDDA includes sworn statement by Gerald Cook, William G. Wheeler, and Herman Klein:
"We. The undersigned certify that the men named below were members of the third company of the Lincoln Battalion in Spain and were captured by the Franco forces on the 7th day of September, 1938, on the sector of Corbera. We know these facts to be true as we witnessed the entire affair, having been members of the same unit and barely escaping ourselves after having been completely surrounded. These men are: Irving Rifkin, James Pearce, Jack Arnold, Pat Garafalo, Wilbur Wheeler, Thomas Hardy, Sam Grossner, William Miller, Leonard Holtzclaw."
---
Siblings:
brothers Philip Peter Garofalo (1902-1977), Joseph Garofalo (1904-1920), Paul D. Garofalo (1905-1973), and Mathew James Garofalo (1916-2008), sisters Elizabeth J. "Betina" Garofalo Dufour (1907-1986), Florence Madeline Garofalo Hustings (1910-1989), and Josephine Noreen Garofalo Gatto (1920-1995).
---
Sources:
Scope of Soviet Activity; Cadre (under Garofalo); RGASPI; USSDA 2:0566, 54:0624; (sworn statement); USSDA 2:0865, 59:0211; Italian. Code A
---
Photograph:
Patrick J. Garofalo, Passport Photograph, 1937.