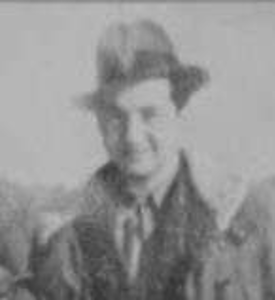 Biography
k-Schachter, Philip Paul
. b. August 26, 1915, NYC; YCL; Machinist;  Domicile 127 Vermilyea Avenue, NYC; Sailed April 21, 1937 aboard the
Queen Mary
(
Manhattan
); Served with the XV Brigade, Washington Battalion, MG Co., Plana Mayor; Lincoln-Washington Battalion; Killed in action July 15, 1937, Brunete; believed captured and executed.
---
Sibling:
brother M. Schachter.
---
Sources:
Washington; RGASPI Fond 545, Opis 6, Delo 981, ll. 6-12; USSDA 2:0897, 59:0763[includes copy of his birth certificate]; ALBA 055 – Toby Jensky and Philip Schachter Papers.
---
Biography:
Philip (a.k.a. Paul) Schachter (1915-1937) was a machinist in New York City before he volunteered to fight on behalf of the Spanish Republic in the Spanish Civil War. He was a member of the Washington Battalion until it merged with the Abraham Lincoln Battalion. Schachter joined the Washington Battalion without his parents' knowledge or approval. While Schachter attempted to conceal his involvement in the war from his parents, letters to his brother Max include details of his military actions. After not hearing from Schachter for several months, his family became concerned and enlisted help, first from his sister-in-law Toby Jensky, then from various organizations and governmental officials in locating him. Although he was initially reported to have been taken prisoner by Franco's forces, it eventually became apparent that Schachter had been lost in action in the Battle of Brunete in July of 1937. ~Courtesey Tammiment, NYU.
---
Photographs:
Jenks Jensky (sister of nurse Toby Jensky) and Philip Schachter prior to Spain. VALB/ALBA.
---