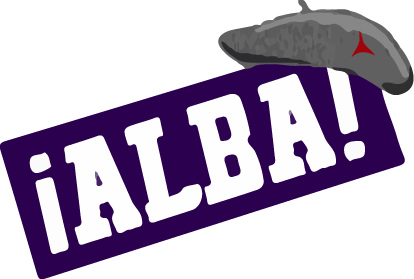 Biography
DuValle, Pierre
(Goldwyn, Gerald); b. April 14, 1912, France (Buffalo, Kentucky); African American; Father Duvaulle (1870-1928), mother Alcone (1868-?); Attended college for 2 years; ROTC cadet with 15th Militia of the New York National Guard; Single; Clerk; YCL 1936, Branch President; Received Passport# 475431 on September 9, 1937 which listed his address as 180 West 135th Street, NYC, and 1120 Central Avenue, Los Angeles, California (504 Tea Street, Northwest, Washington); Sailed September 16, 1937 aboard the
Aquitania
; Arrived in Spain via Setcases on on September 28, 1937; Served with the Artillery, 11th Regiment, 2nd Group, 14th Battery (John Brown Battery), 155mm Guns; Returned to the US on March 3, 1939 aboard the
Manhattan
; WWII Civilian; Married Jeanne Carol Yarnell (1918-2016) on November 12, 1954, San Francisco, California; d. March 28, 1986, San Francisco, California; Received a bad evaluation in Spain.
---
Sibling:
sister Aline DuValle.
---
Source:
Sail (under Goldwyn); Scope of Soviet Activity (under Goldwyn); Cadre (under Goldwyn); Figueres List (under Goldwyn); RGASPI Fond 545, Opis 6, Delo 899, ll. 85-86 (under Goldwyn); Harriman.
---
Biography:
  Pierre DuValle was born in France, near the border of Spain, to a Basque mother and an African father who served in the French Army. The family moved to Cuba and from there to New York, where Duvalle finished high school and attended two years of college where he joined the Reserve Officer Training Corps (ROTC). He also worked at a dry-cleaning plant. In New York, Duvalle encountered the radical political movements of the 1930s and was drawn to the activities of the Communist party. He became friends with communist organizer Milton Herndon, who died in Spain. Duvalle volunteered to serve in Spain when he was twenty four. Using a passport under the name Gerald Goldwyn, he sailed on the
Aquitania
on September 16, 1937. In Spain, Duvalle served in the John Brown Artillery Battery and was in charge of the maintenance and operation of two large 155-millimeter guns. In the fall of 1938 while at the front, Duvalle was accidentally wounded. He was sent to a hospital in Valencia for treatment and recuperation. When the international volunteers were withdrawn from Spain, Duvalle rejoined his unit and crossed the border into France. After a period of internment, Duvalle returned to the United States on March 4, 1939. In New York he resumed his union job at the dry-cleaning plant, but soon moved to San Francisco. In 1940 the U.S. government ordered his registration as an alien resident. When he complied Duvalle had his first experience with FBI harassment. He was interrogated about his political beliefs and his experiences in Spain and threatened with deportation. As a result of FBI pressures, he was fired from his job. In 1941 Duvalle volunteered for the U.S. Army but was turned down for medical reasons. He then began working at an aluminum plant. The FBI continued to harass him well into the 1950s. At one point Duvalle was imprisoned to await deportation. Finally, deportation proceedings were dropped when Duvalle promised to notify the FBI if he ever left the United States. Duvalle lived in San Francisco until his death in 1985. ~ Chris Brooks
---
Pierre Duvalle Interview
, July 30, 1985; Manny Harriman Video Oral History Collection; ALBA VIDEO 048; box number 4;  folder number 23; Tamiment Library/Robert F. Wagner Labor Archives, New York University.