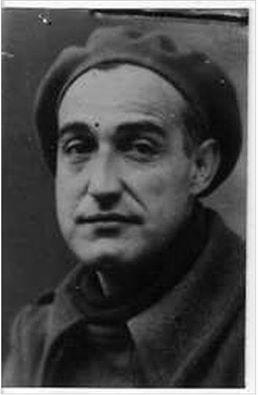 Biography
Lamotte, Pierre Alexandre. (Lamont, Lomotte); b. July 12, 1899 (August 7, 1884), Douglas, Alaska (Seattle, Washington); Father Pierre Alexzander Lamotte, Sr. (1862-?), mother Clara Evangelsta Raglan (1874-1946); Attended the US Military Academy at West Point (?); WWI, French Army 1916-18; US Army 1918-23, Rank Lieutenant; Married wife Erna Lamotte (1903-?); Pilot; Domicile 726 Southern Boulevard, NYC; Was arrested in 1935, tried and sentenced to an 18 month prison sentence, released on February 4, 1936; Signed on as a seaman on the Black Tern; Sailed November 22, 1936 and left the ship in Antwerp; Arrived in Spain on January 10, 1937; Was one of the first Americans in the International Brigades; Albacete Intendencia as Commander of the Garde National, later arrested and charged with being involved in the embezzlement of 300,000 pesetas and imprisoned in Valencia; Freed after the Nationalist victory with assistance from the US Consul; Returned to the US in February 1939; Likely died in 1957.
---
Sibling: sister Mildred Lamotte (1896-?).
---
Sources: RGASPI Fond 545, Opis 6, Delo 849, ll. 2, Special List for Personnel Service, I. Political Susect and Bad Element List, January 16, 1938; USSDA (under La Motte, Pete) 2:0700, 56:0734; Petrou (Robert Hamilton's memoirs); Pacific NW, L-W Tree Ancestry. Code A
---
Photograph: Pierre Lamotte in Spain, RGASPI Fond 545, Opis 6, Delo 929.