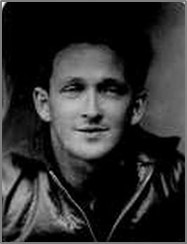 Biography
Durem, Ramen
(Ramon); b. January 30, 1915, Seattle, Washington; African American; Attended the University of California, Berkeley 2 years; Prior service in the US Navy, 2 years, served aboard the
California
and
West Virginia
, Rank E-5; Single; Married Nurse Rebecca Schulman (1911-2002) in Spain; Student and Seaman; Workers Alliance, YCL, CP 1933 (1935); Received Passport# 25803, San Francisco series, on March 20, 1937 which listed his address as 1738 Milvia Street, Berkeley, California; Sailed March 31, 1937 aboard the
Aquitania
; Arrived in Spain on April 29, 1937; Served with the XV BDE, Washington BN, Co. 2, Plana Mayor; WIA Brunete during the assault on Mosquito crest, hit in the leg; After recovery was retained by Villa Paz Hospital as a clerk; Returned to BDE during the Retreats, last unit Lincoln-Washington BN, Co. 1; Rank Soldado; Served at Brunete, The Retreats, and Ebro Offensive; Returned to the US on December 20, 1938 aboard the
Ausonia
; WWII Civilian; Later divorced Schulman and married Dorthy Davis (1930-?), daughter; d. December 17, 1963, Los Angeles, California; Post Spain he wrote poetry and identified himself as an African American.
---
Source:
Sail; Scope of Soviet Activity; Cadre; Pay; Washington; RGASPI Fond 545, Opis 6, Delo 884, ll. 79-85; Pacific NW; African Americans; L-W Tree Ancestry. Code A
---
Biography:
Ramon Durem was born in 1915 in Seattle, Washington. Durem left home at fourteen and joined the Navy. Discharged following an injury to the leg, Durem worked as a laborer along the West Coast. He eventually enrolled at the University of California in Berkeley and joined the Communist party in 1931. Active in various radical causes on campus, Durem was arrested for picketing against silk imports from Japan. Durem left for Europe, aboard the
Aquitania
, on March 31, 1937. During the Brunete Offensive, an enemy bullet struck Durem in the same leg that had been injured in the Navy. While recuperating at the American base hospital at Villa Paz, Durem met, courted, and married a nurse from Brooklyn, Rebecca Schulman. In the summer of 1938 when the front lines broke and the hospital had to be evacuated, Durem returned to the XVth Brigade and served throughout the remainder of the Retreats and the Ebro Offensive. Durem was among the Americans who participated in the farewell parade in Barcelona and returned to the United States aboard the
Ausonia
on December 20, 1938. Durem and his wife moved to Los Angeles where they had three daughters. Durem continued to be an active union organizer and was arrested on a number of occasions. During the 1940s Durem discovered an African American identity. He separated from his wife, remarried--this time to an African American woman--and moved his new family to Guadalajara, Mexico in order to escape government harassment. In 1962 Durem and his family returned to reside in Los Angeles. In the late 1940s Durem began writing poetry under the name of "Ray Durem." His poems were first published in the Crusader, a journal edited by Robert Williams, the North Carolina-based Black Nationalist leader who in the 1960s was forced into exile in Cuba and China. Other poems were published in the literary journals
Phylon
and
Venture
and in the
Herald Dispatch
newspaper. Durem's early poems attracted the interest of Langston Hughes, and in the mid-1950s Hughes tried unsuccessfully to help Durem secure a publisher. Hughes did include one of Durem's poems in the anthology
New Negro Poets: USA
. In the early 1960s Durem saw selections of his poetry published in the Heritage anthology
Sixes and Sevens
and in the New York literary magazine
Umbra 2
. A volume of Durem's poetry entitled
Take No Prisoners
(1971) was published in London posthumously. In 1963, at the age of forty-eight, Durem died of cancer in Los Angeles.
---
Photographs:
Ramon Durem in Spain. RGASPI Fond 545, Opis 6, Delo 884 ll. 79; and with his first wife Rebecca Schulman and their daughter from
Oral History of Spanish Civil War.
---